About Peter Carpentieri, LMFT, SEP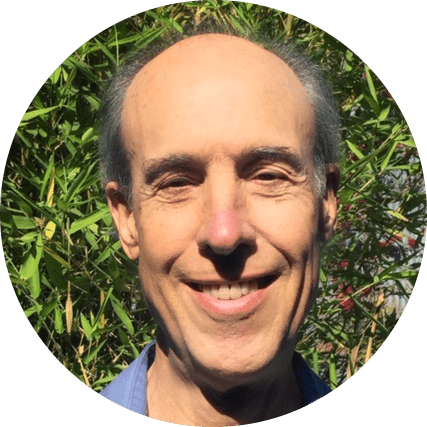 Peter Carpentieri, LMFT, SEP
About Me
I believe that we all have within us the natural capacity and ability to heal and grow, and that it is never too late to awaken or re-awaken this ability. I believe that with the right help, and a willingness to receive that help, things can get better, and life can become joyful and gratifying. I have experienced this myself, and have seen it happen for many others. I believe it can happen for you.
I received my Master's Degree in Counseling Psychology with a Transpersonal Focus from John F. Kennedy University. I am a Somatic Experiencing Practitioner* and am certified by the Kripalu Yoga Institute as a Holistic Health Counselor / Educator. I am a trained Suicide Bereavement Clinician with lived experience as a suicide-loss survivor and I trained with some of the early pioneers of Gestalt Therapy. I have been a dedicated, practicing Zen Buddhist for more than 35 years and have been in 12-Step recovery for over 30 years. I enjoy walking by my local lake, driving along the coast, hiking in the woods, playing my guitar and singing, spending time with friends and colleagues, and helping others find joy and meaning in their lives. I look forward to meeting you.
Professional Training
Somatic Experiencing Practitioner (SEP) – Somatic Experiencing International
How the Body Releases Trauma and Restores Goodness – Peter Levine, PhD
Neuroscience and Yoga in the Treatment of Complex or Developmental Trauma
Suicide Bereavement Clinician Training Program – John R. Jordan, PhD
Nutritional/Integrative Interventions for Mental Health Disorders – Karen Lamb, ND
Disarming the Suicidal Mind: Evidence-Based Assessment and Intervention
Trauma-Focused Cognitive Behavioral Therapy – Harborview Center
Certified Holistic Health Counselor/Educator, Kripalu Yoga Institute.
Somatic Experiencing* (SE) is a body-oriented therapy that helps heal trauma and other stress disorders. It is the result of many years of study of stress physiology, psychology, ethology, biology, neuroscience, indigenous healing practices, and medical biophysics, with more than 45 years of successful clinical application. See the traumahealing.org website for more information.
Peter Carpentieri, LMFT, SEP
Somatic Psychotherapy and Trauma Resolution
Licensed Marriage and Family Therapist – LMFT#50493
510-463-1150
peterc.mft@gmail.com
*I am currently offering both in-person therapy and remote therapy via phone or videoconference.
I believe that we all have within us the natural ability to heal and grow, and that sometimes we need a little help to recover that ability.
You are welcome to a free 20 minute video or phone consultation with me.